Yes we did
In April 2018 Pidapipo opened their new gelateria on Degraves Street. This officially meant a Pidapipo now exists on each side of the river and in the middle of Melbourne's CBD. It's a well-tested strategy really: divide and conquer.
Give the public access to enough fresh Italian-style gelato then add some taps that pump out infinite hot Nutella, and they are bound to get hooked. And when Pidapipo went ahead and cut the ribbon on their new store, we were there with our press strategy ready and our little tasting spoons aloft.
We got the word out about the new flavours on rotation (dulce de leche, black sesame and, back by popular demand, chocolate malt), as well as a new fresh granita selection and fit out (it's very rationalist architecture meets Mad Hatter's tea party).
Then there was the matter of nobly informing the people that the new city store was giving away free scoops on opening day. As predicted, the internet broke and the sugar fiends flocked.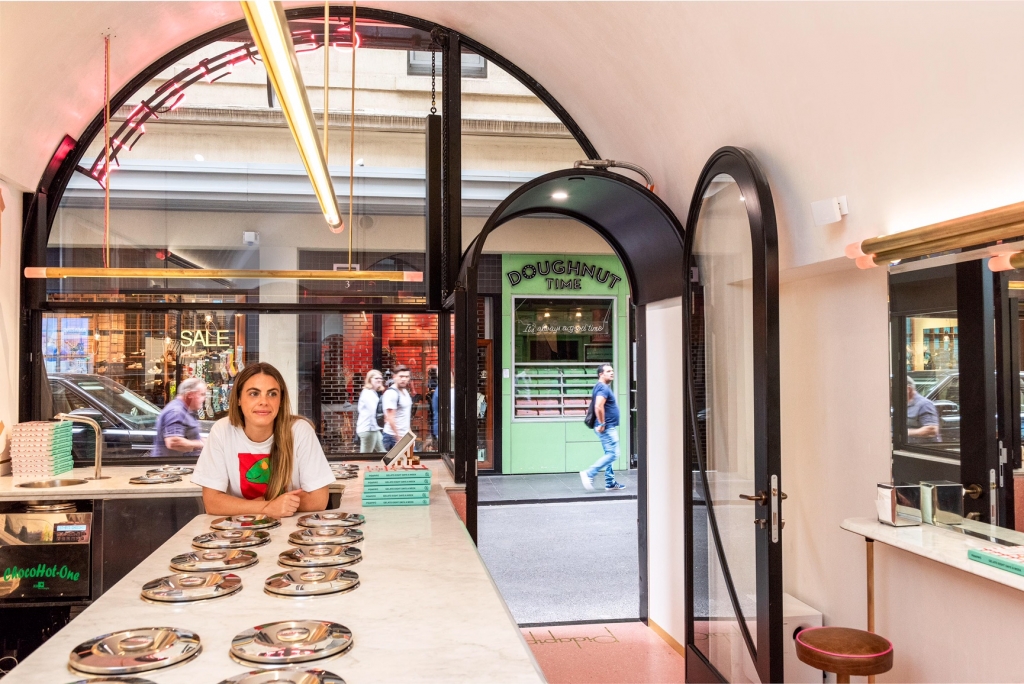 Images by Cheyne Toomey.