Love Activation at Pidapipo
On February 14 we matched Pidapipo with one of Australia's most sought-after illustrators, Alice Oehr. Her style always manages to imbue the every day with idiosyncrasy and a little bit of wonder, which is what you need (especially on Valentine's Day). Alice illustrated personalised love notes on the day to accompany every tub of Pidapipo ordered via Uber Eats or Deliveroo.
She was also in-store at Windsor and Carlton taking requests for dedicated notes, which you could display on the wall as an act of endless devotion. It was a bit like a love song dedication but with cute illustration. Come to think of it you could make an actual love song dedication, too, because DJs Shannon Powell and Sunni Hart were on the decks plucking heartstrings all day. And, of course, it wouldn't be a Pidapipo special event without a new flavour on to try.
The Valentine's Day-only flavour was 'Ultra Fragola', using strawberries and cream with strawberry jam, freeze-dried strawberries and fresh strawberries on top.  So, we had: gelato, love notes and ballads aplenty.
No wonder the activation romanced the internet with Pidapipo's Carlton and Windsor stores getting featured by key media as Valentine's Day hotspots while Instagram lit up with Love Notes and strawberry smiles.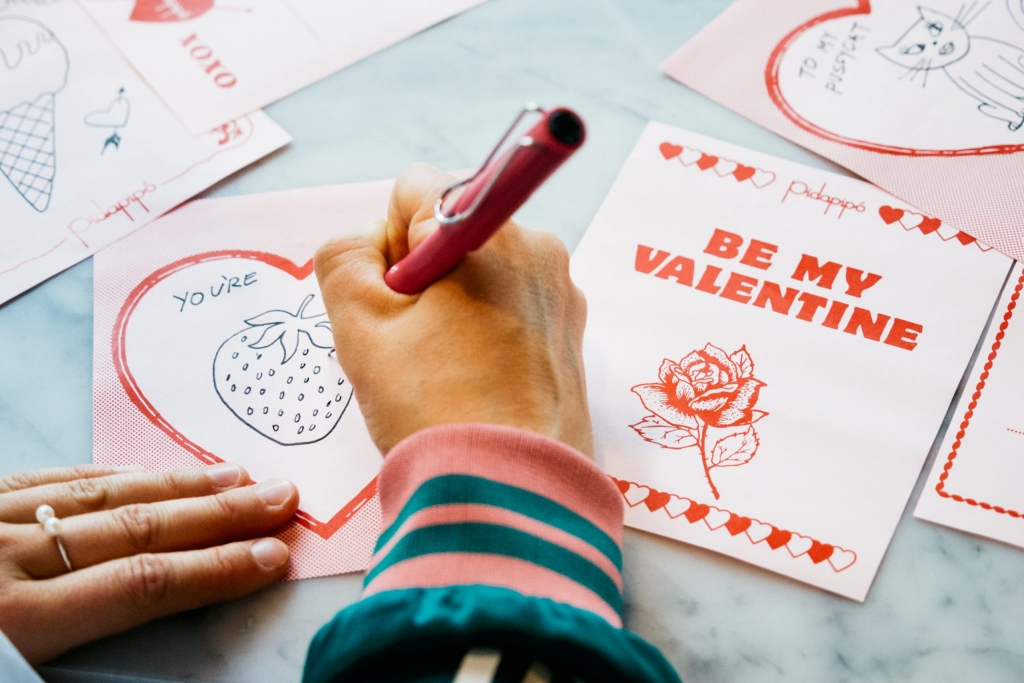 Images supplied by Pidapipo.