Everyone was living by example at the CAPI sugar-free launch
CAPI released a new range of carbonated beverages that are completely free of artificial flavours and sweeteners. In other words, they're good for you. Some might say cocktails for breakfast are bad for you. But if you make those cocktails using natural cucumber or lemongrass & ginger-infused CAPI then everything evens out. Probably. In any case, a lavish cocktail brunch at 151 Albert with 20 of Australia's leading influencers was how we chose to celebrate the roll out of CAPI sugar free.
Their new infused mineral waters really do sparkle above other sugar-free beverages, because they achieve a delicate flavour balance using only natural extracts.
Select guests, influencers, and media spent the brunch enjoying make-your-own acai bowls, eggs and fresh fruit with a glass or two of cucumber-infused G&T or peach and blueberry fizz. Because, really, living by example is the best way to get the message across.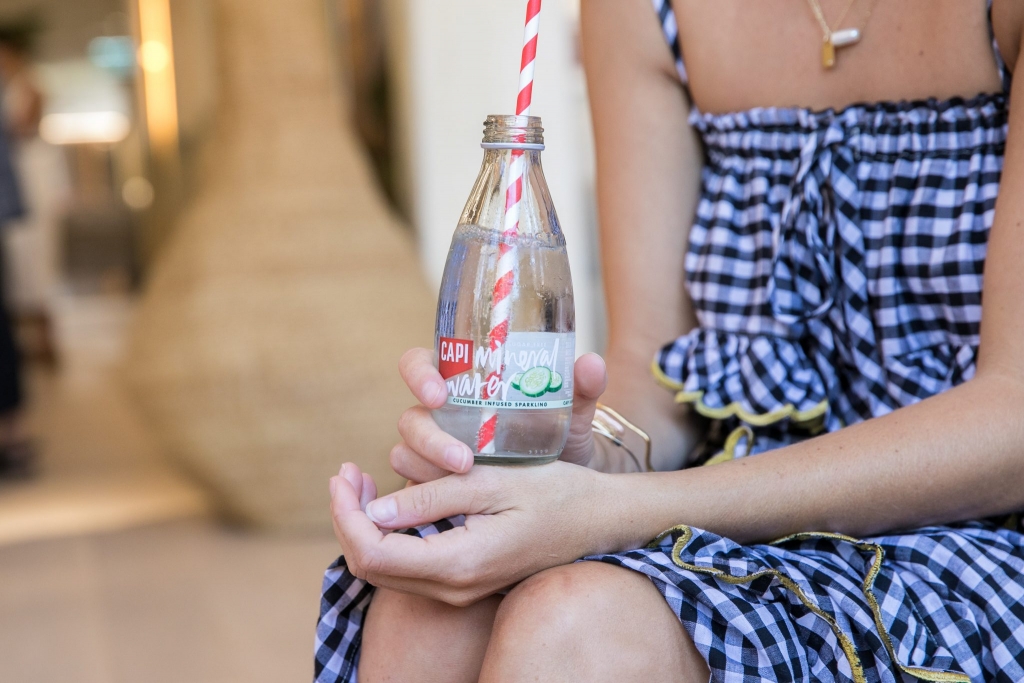 Images by Carly Ravenhall.