Everyone's favourite gelateria Pidapipo decided to combine forces with much loved Melbourne artist Beci Orpin to lift the spirits the only way they knew how; with art and gelato cakes.
In late July, Pidapipo owner Lisa Valmorbida worked her magic and came up with three different mini gelato cakes all with puff pastry bases and crushed nuts, and enlisted Beci to help design messages of love and support to stick on top of the cakes (edible, of course), on the boxes and in the store windows. The phrases like 'New Normal', 'Share Love' and 'Together Apart' encouraged people to send a loved one they miss a gelato cake with an important message attached.
Victorians definitely resonated hard with this collab, as it sold out instantly on the first night. We were happy to secure coverage in September's Gourmet Traveller issue, Herald Sun Weekend lift out, Good Food and Broadsheet. We also sent the cakes to a few of our favourite Melbourne's VIPs like Pat Nourse and The Design Files, which resulted in a social reach of 696,900.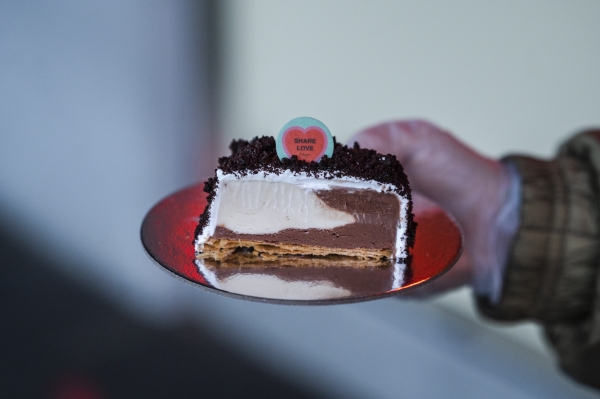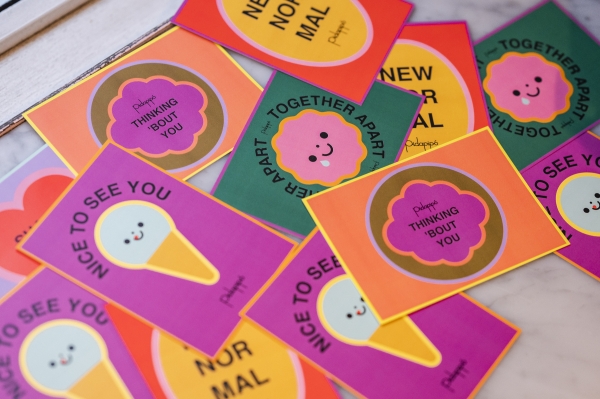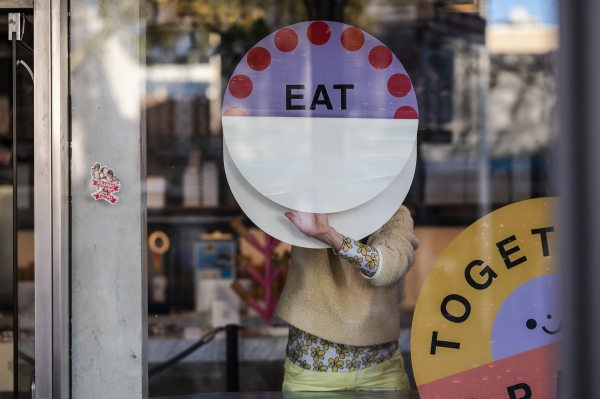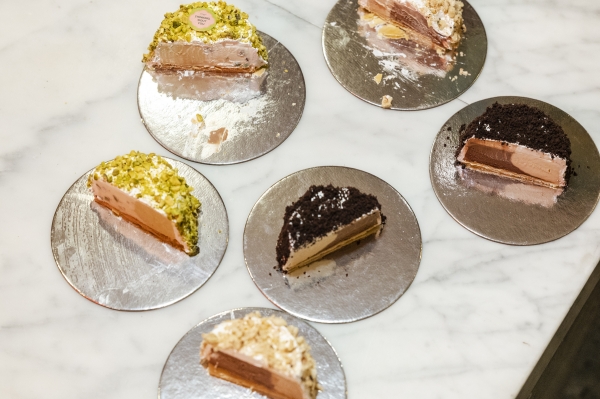 Images by Sarah Pannell