The best escape for those who want to camp… but also just want to relax
Camping under the stars with your favourite people but also the magnificence of the bush and the constellations to keep you company. Pity it's so rare to find actually this kind of tranquillity.
Camping experts Under Sky set up a deluxe camping ground at an isolated outpost of the Mount Zero olive grove, situated at the northern summit of the Grampians National Park.  Light a campfire and let yourself unwind. Perfect. And when we say deluxe, we really do mean it: queen-sized beds and fine linen bedding (by our other friends Hunting for George), woven rugs, eskies full of crockery and glassware, menus featuring wood-fired pizza for dinner, takeaway lunches for hikes, and breakfast delivered to your door… by which we mean canvas's flap.
To help promote the concept we organised a competition in Broadsheet where a lucky person got to win a night with all 14 tents (no chance of annoying neighbours!).
We also had Postcards film at the set up and pushed for successful features in lifestyle and travel magazines, and supplements.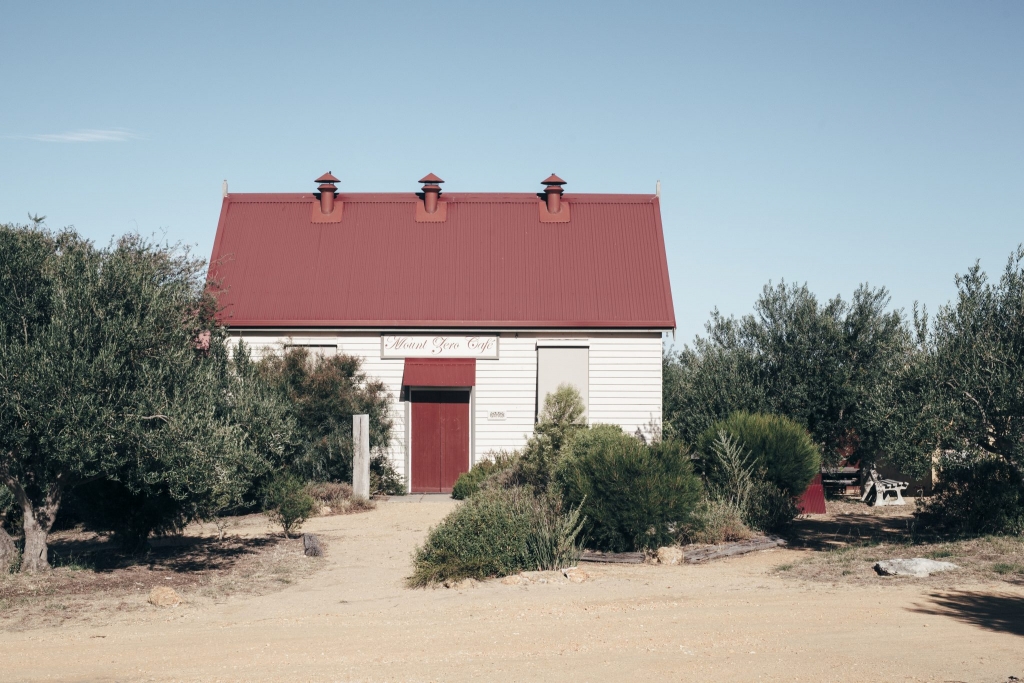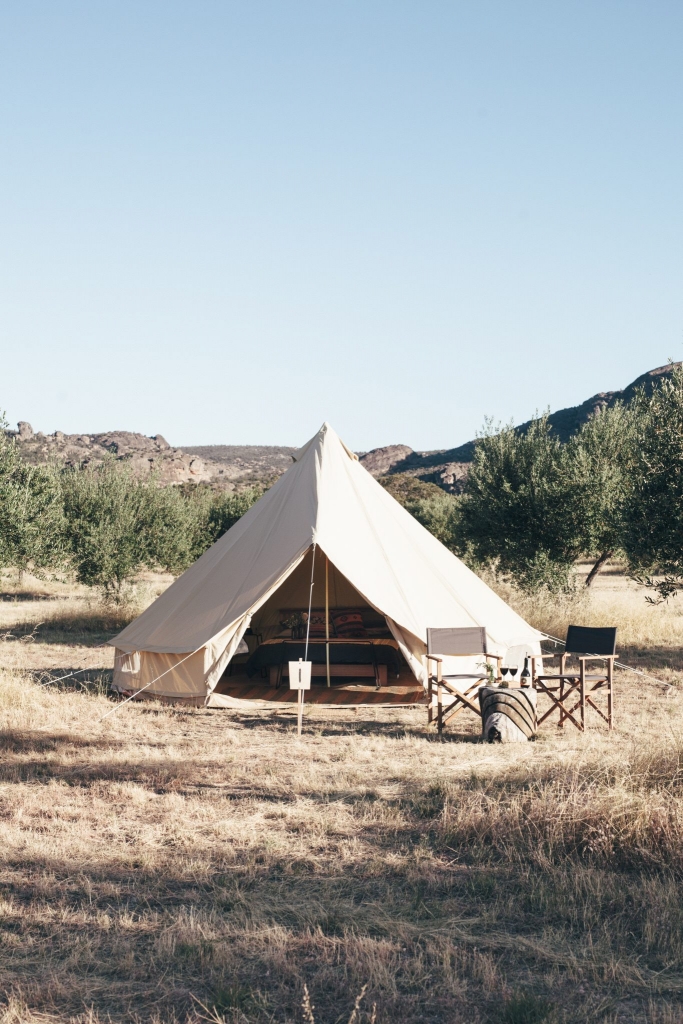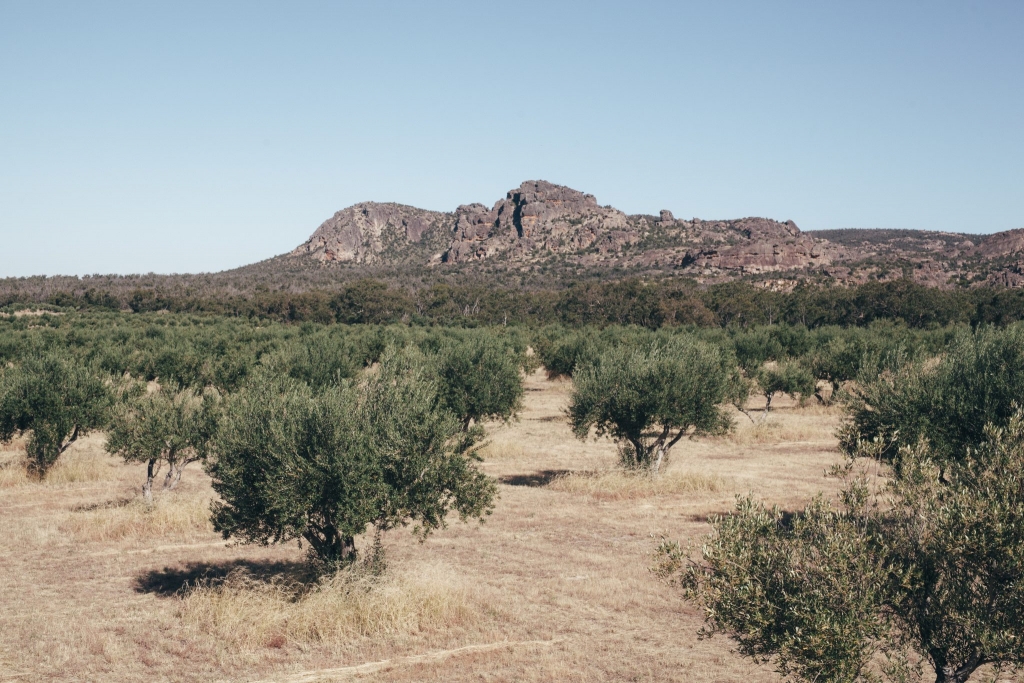 Images by Charlie Kinross.