We let the city know Shimmerlands was lighting up an underused space
The square at University of Melbourne used to be just known as the place to skip lectures, watch sparrows and let the collegial atmosphere enrich your sense of significance.
The organisers of Shimmerlands ­thought it was a pity that such a striking, sun-dappled area stands so empty during the summer break.
So they thought: let's use it to host a program of outdoor dining, music and cinema. Very Melbs. The project delivered on all fronts with a great mix of local and international artists, a food market and a centrepiece pavilion made from interlocking prisms, which surely would've inspired any architecture students who made it down.
We were on board for all aspects of the media roll out, ensuring the lifestyle press had Shimmerlands events at the top of their calendars and weekend guides.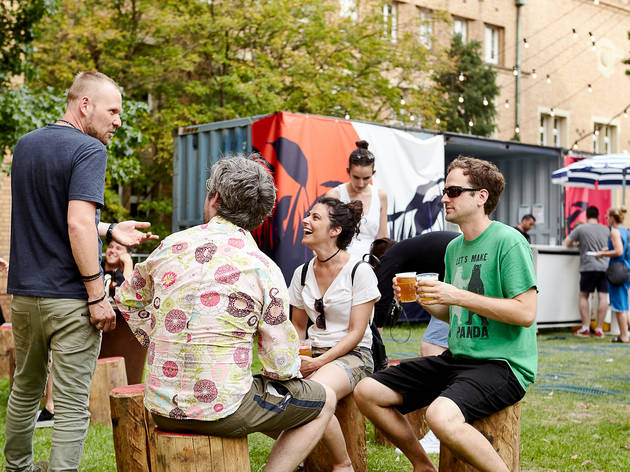 Images by Hayley Benoit.