Byron Bay's iconic luxury boutique, spa and restaurant Raes added another string to its bow this year when it kicked off its inaugural Artist in Residence program. The program, a collaboration with champagne house Perrier-Jouët, offers artists the opportunity to call Raes home for a month, experience every room and then create art inspired by the property. Each residency culminates with the artist finishing their Raes-inspired works in the newly refurbished dining room, followed by an exhibition where all works bar one – which becomes part of Raes' permanent collection – go on sale.
Raes' inaugural artist in residence was French-Australian painter Stanislas (Stan) Piechaczek, who moved into Raes with his family in June. Stan is an artist who blends distinctive vivid colours and silhouetted figures against a variety of quirky scenes and interiors in a way that is both vivid and innocent. According to The Design Files, which KDPO got on board to cover the residency, Stan's works for Raes were experimental, with him imagining figures like matadors in the tropical hotel setting and with "Stan's pastel-washed works tak(ing) into consideration the soft, neutral colours of the interiors and furnishings, adding layers of depth and contrast".
Stan's finished works went on display in an exhibition that opened at the beginning of August in Raes Dining Room. On opening night the Perrier-Jouët flowed freely, Stan was on hand for a Q&A and there was further coverage in Russh, social media and local media. The opening was not just successful in terms of being a great party but a professional success with the majority of Stan's new works sold on the night.
Watch this space for the announcement of the 2020 Raes and Perrier-Jouët Artist in Residence recipient.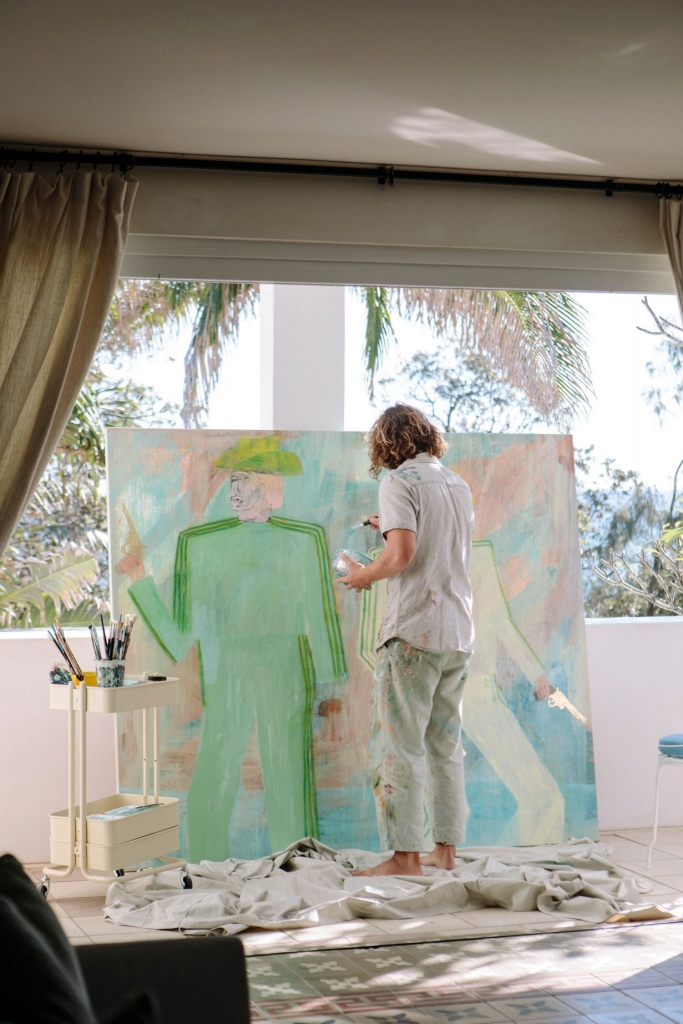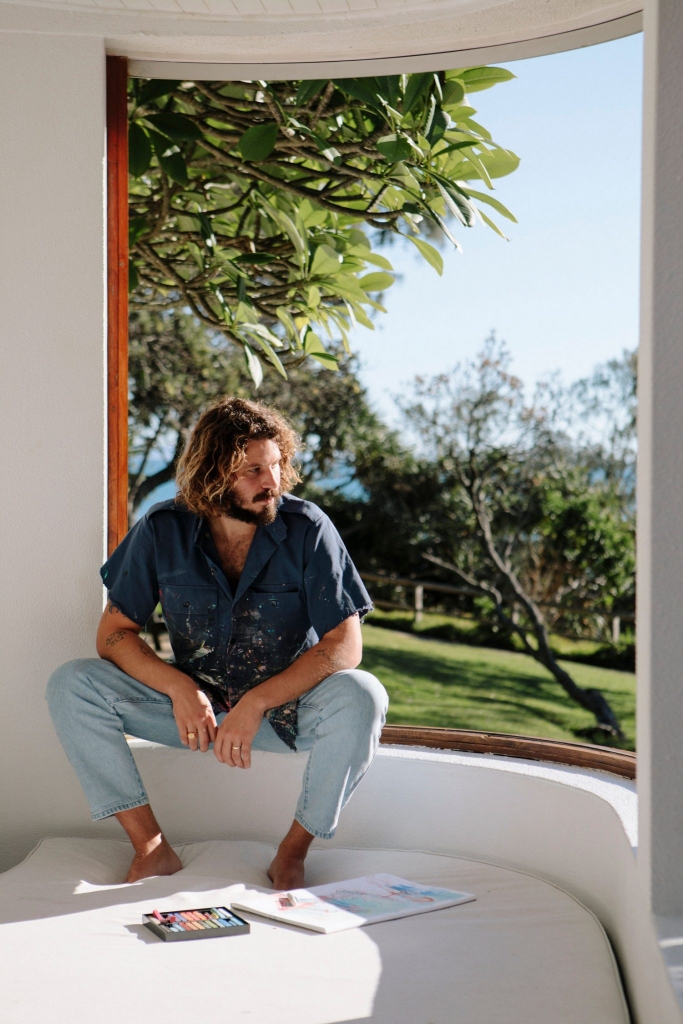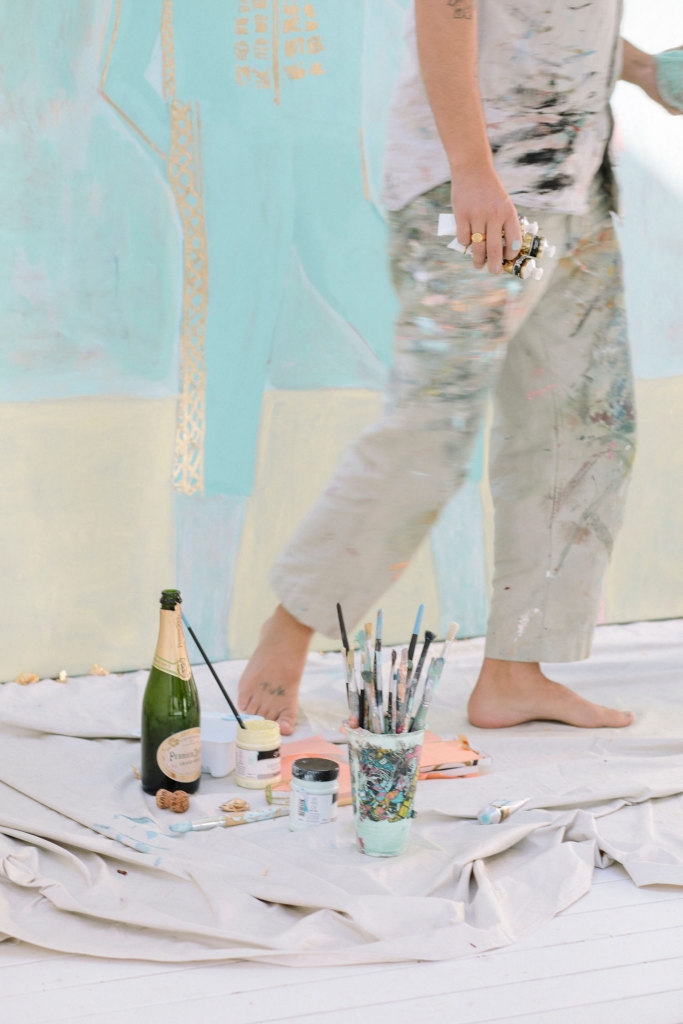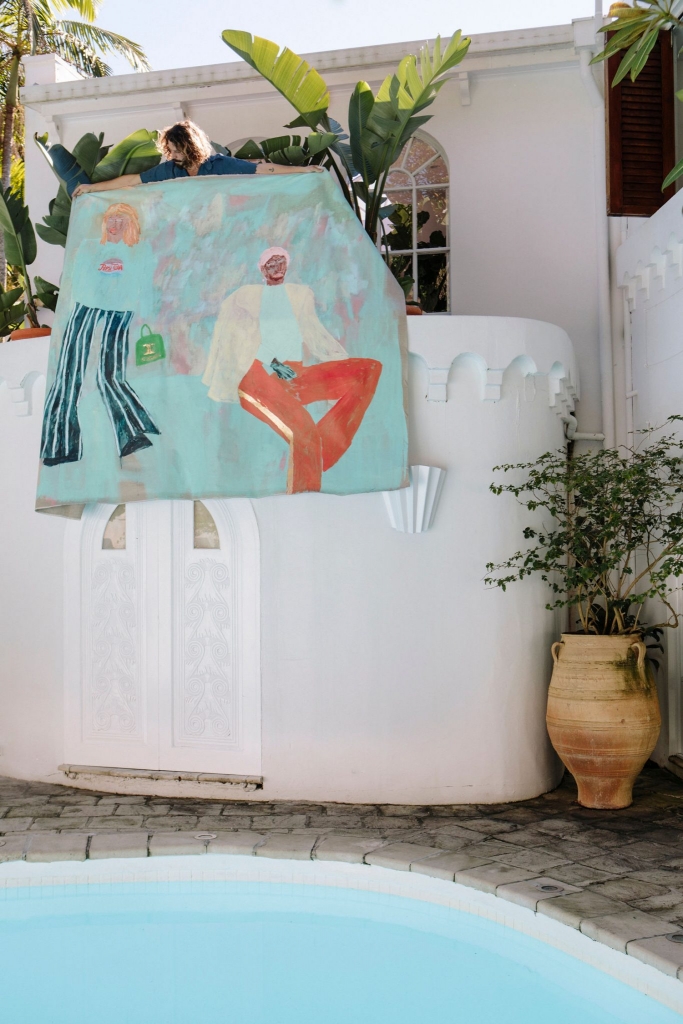 Images by Madeline Johnson