Proving the classic beach snack doesn't need to leave you feeling greasy
Fish and chips on St Kilda beach. So classic it had to be done. And it had to be done right. Paper Fish sets a new standard – the Stokehouse standard. Sitting right on the foreshore under the main restaurant, Paper Fish gives beachgoers the chance for some sustainable, restaurant-quality seafood and fried goodies, without that pesky obligation to get changed into 'real clothes'.
The place has outdoor seating to accommodate 70 and has a vintage surf culture feel, courtesy of the branding from Beci Orpin.
To launch it, we hosted an intimate event with about 60 people. With Balter beer flowing and local beatmaker Flamingo Jones keeping things tropical at the launch, it really was the perfect little beach party to set the tone for a successful new chapter in the Stokehouse story.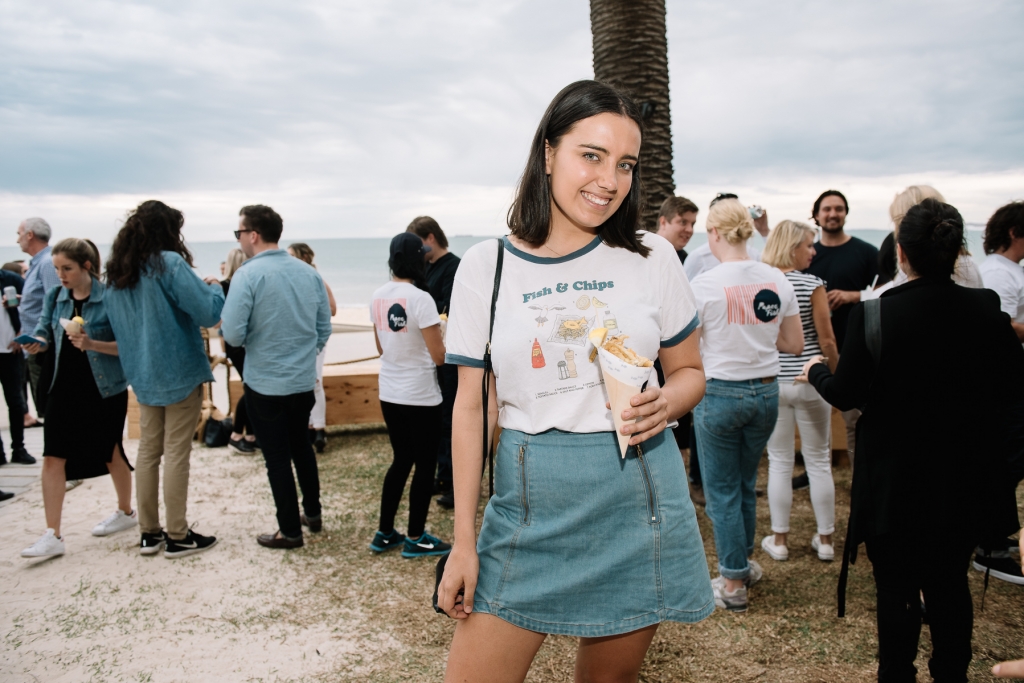 Images by Simon Shiff.