Following the phenomenal success of Chin Chin Sydney's underground event space Chii Town, the Melbourne Chin Chin mothership now has its own dedicated space. Sitting directly above the Flinders Lane restaurant, this beautiful space not only offers the chance to host an amazing sit down dinner for up to 48 guests or a banging cocktail party for 150 of your closest friends, it also provides an opportunity to avoid the perpetual Chin Chin queue downstairs. Even better, the smug feeling you get on getting immediate access to Chin Chin's pan Asian flavours and theme-appropriate cocktails is only a small positive side effect to all the other good stuff going on here.
Interior architect George Livissianis decked out Chii Town and has also done a number on the Melbourne version, giving it a smart, edgy feel while still maintaining a blank enough canvas so that every event can be styled individually. Pressed metal ceilings and polished hardware floors highlight the building's great bones while metallic silver curtains are used to divide the room and the furniture – pink table bases matching the pink upholstered seats of the bentwood chairs – provides pops of vibrant colour. The bathrooms are a destination in their own right, splashed with projected video art from local artists.
The Melbourne Event Space also offers, should you need it, access to great florists, music and décor advice alongside the usual help with creating menus and choosing wine, beer and cocktails from an incredible and extensive booze list.
We can vouch for the space's good party DNA personally. KDPO's launch party (or parties – it was so much fun we had to do it twice) was an amazing amalgamation of fresh and spicy food and drink that filled the air with the scent of exquisite herbs that mingled with banging tunes, sensational lighting and a glam, good time crowd that included Christine Centerera, Pip Edwards, Liz Cambage, Client Liaison, Elliot Garnaut, Tobie Puttock and Rozalia and Nick Russian.
Chin Chin Melbourne Events is now open and ready for bookings. See what's on offer here.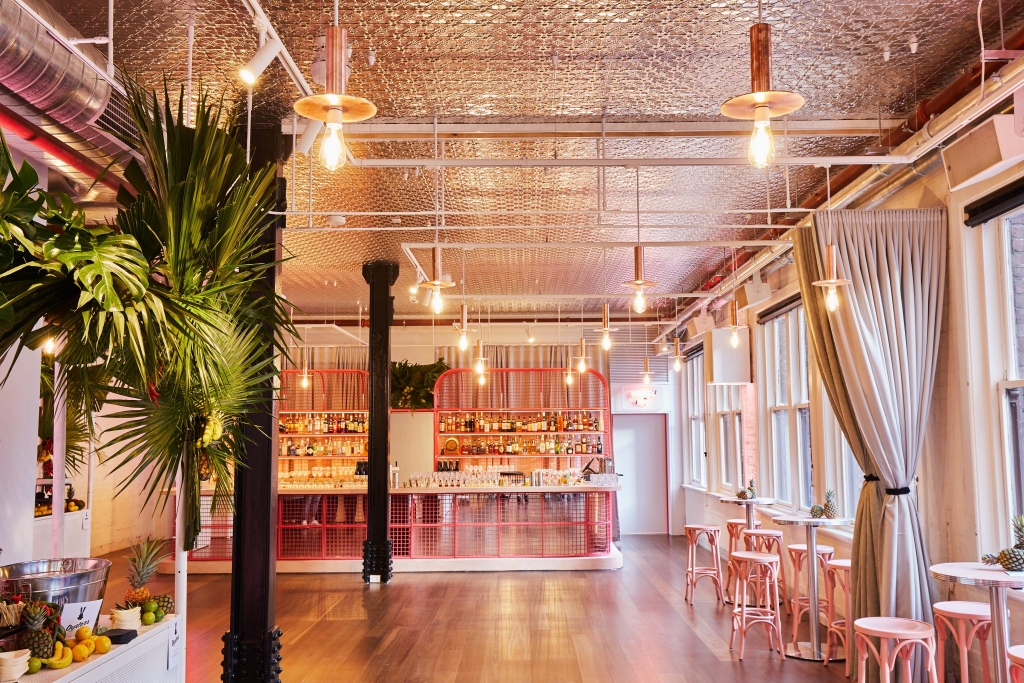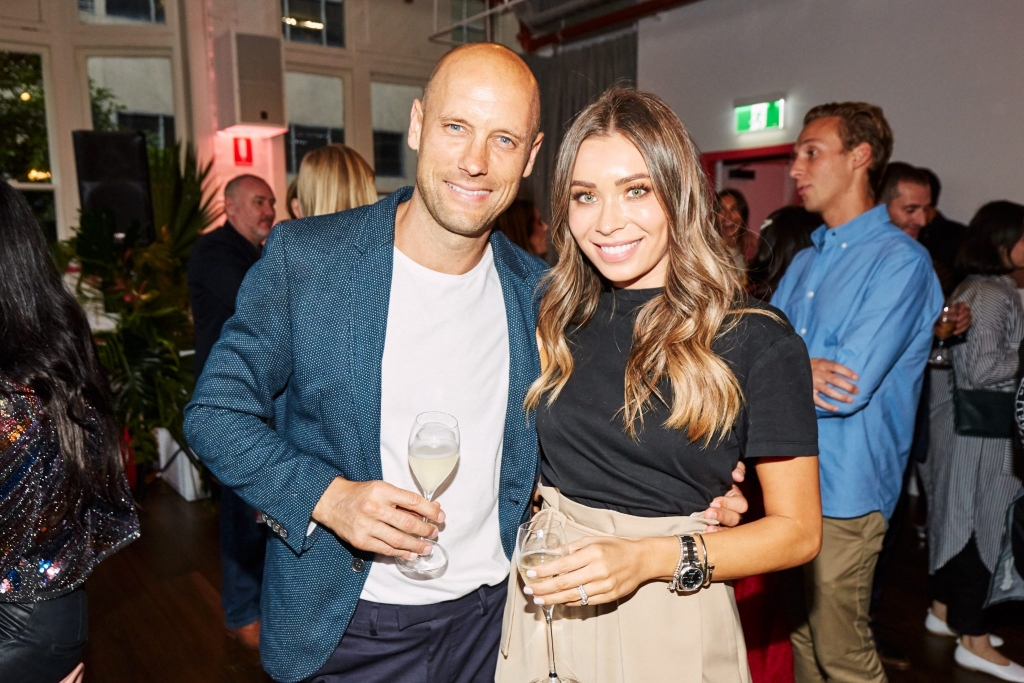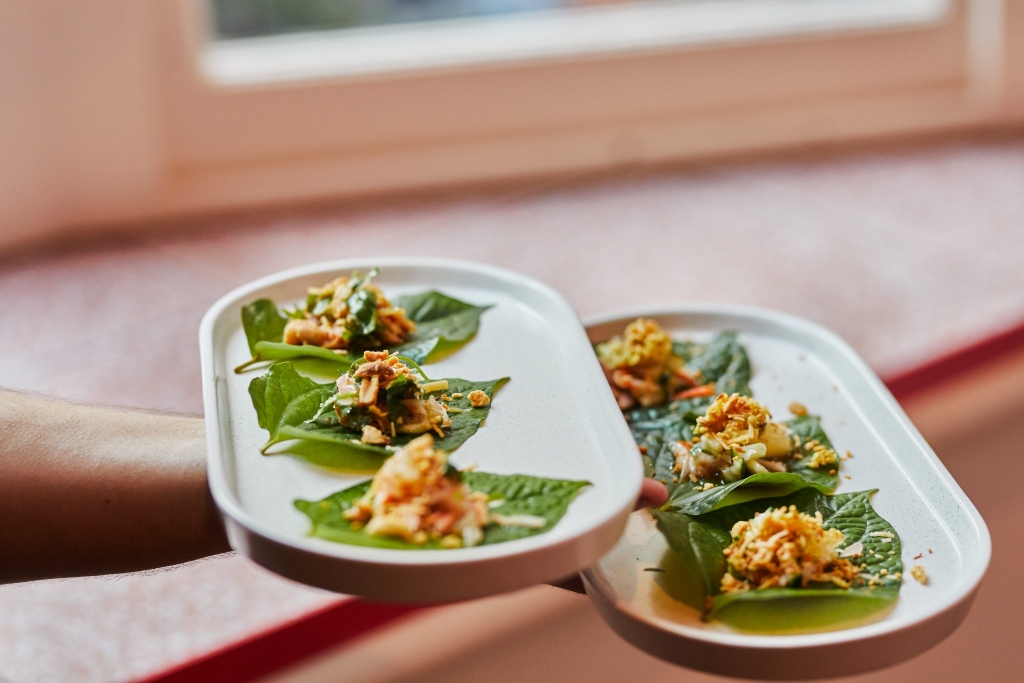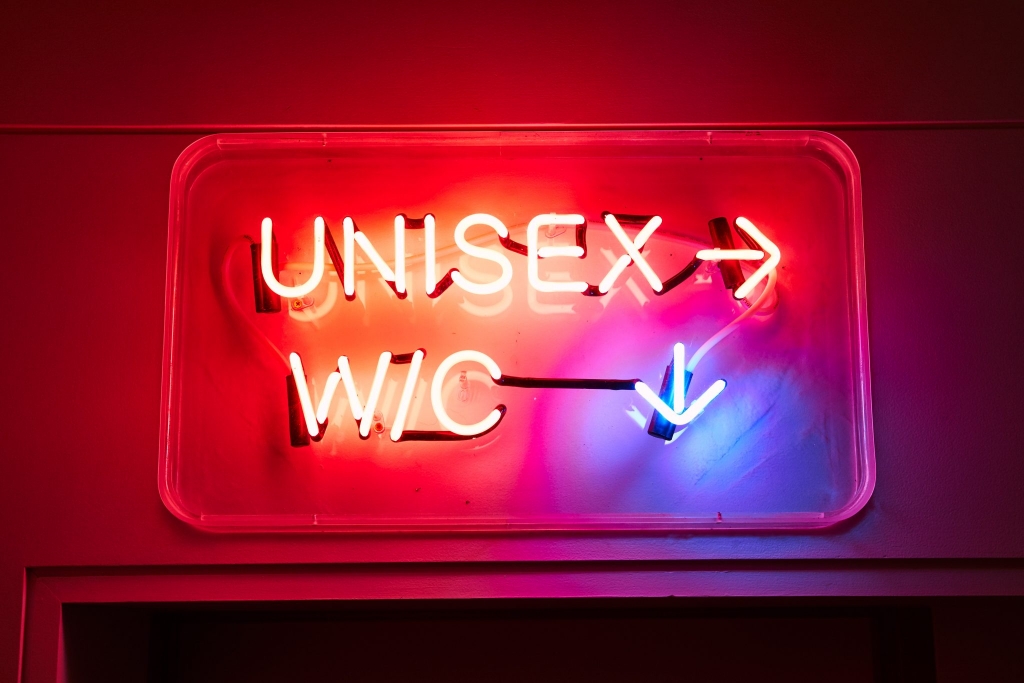 Photography: Michael Woods
Feature Image: Arianna Leggerio