The ripple on effects of COVID-19 has already especially hit a lot of people in the hospitality industry hard. As the situation is ever-changing, KDPO thought it would be wise to have a streamlined post of our clients that we can update in real-time. Now more than ever, it's important to let the community know how they can help their favourite eateries, as well as their favourite Aussie brands, stay afloat.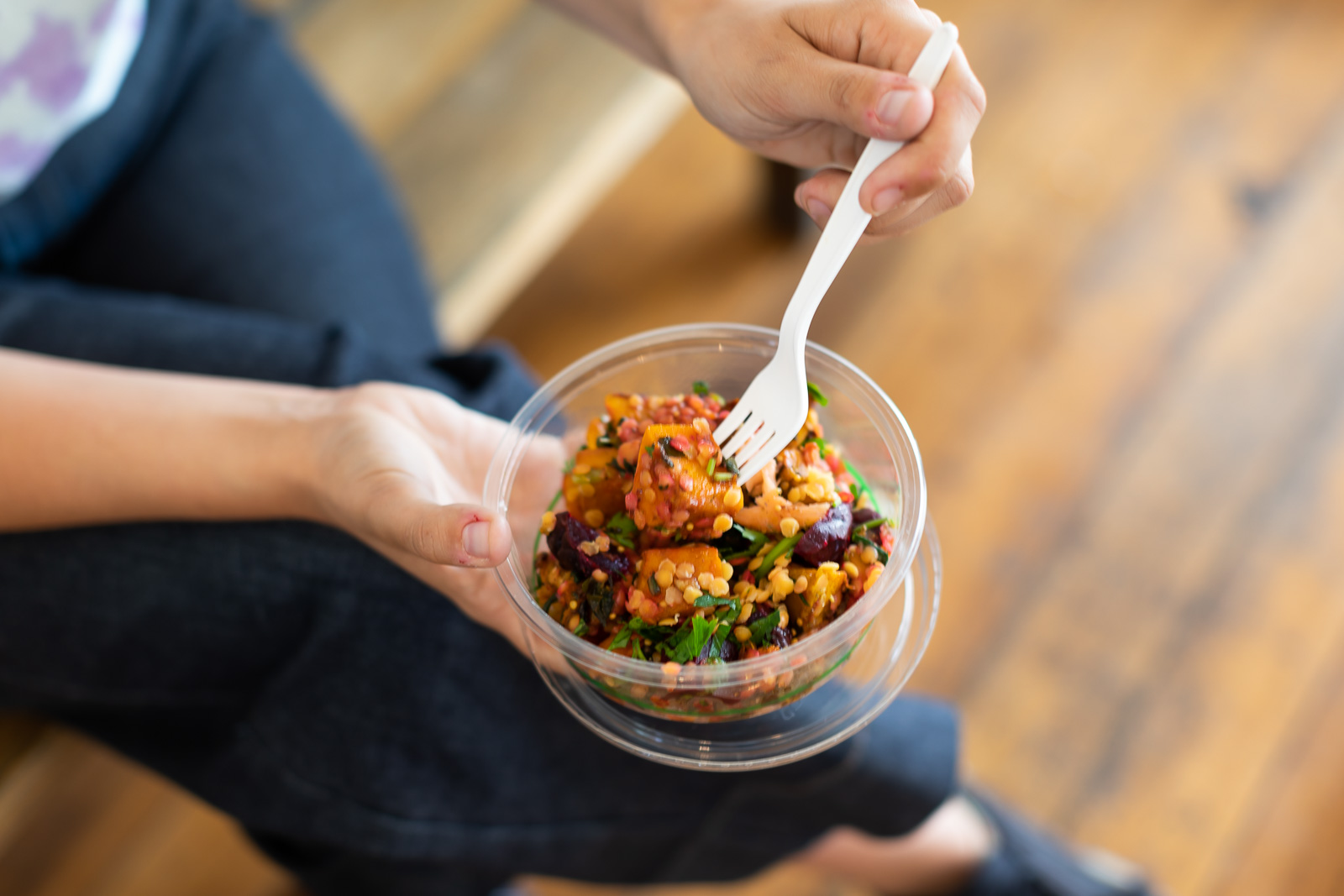 BABAJAN
Babajan has created a special new menu just for takeaway and delivery, including a DIY Aleppo toastie pack so avid cooks can get their Babajan breakfast fix. Owner Kirsty Chiaplias will also be providing 10 x meals a day to the Red Cross to help those in an already vulnerable position during this crisis.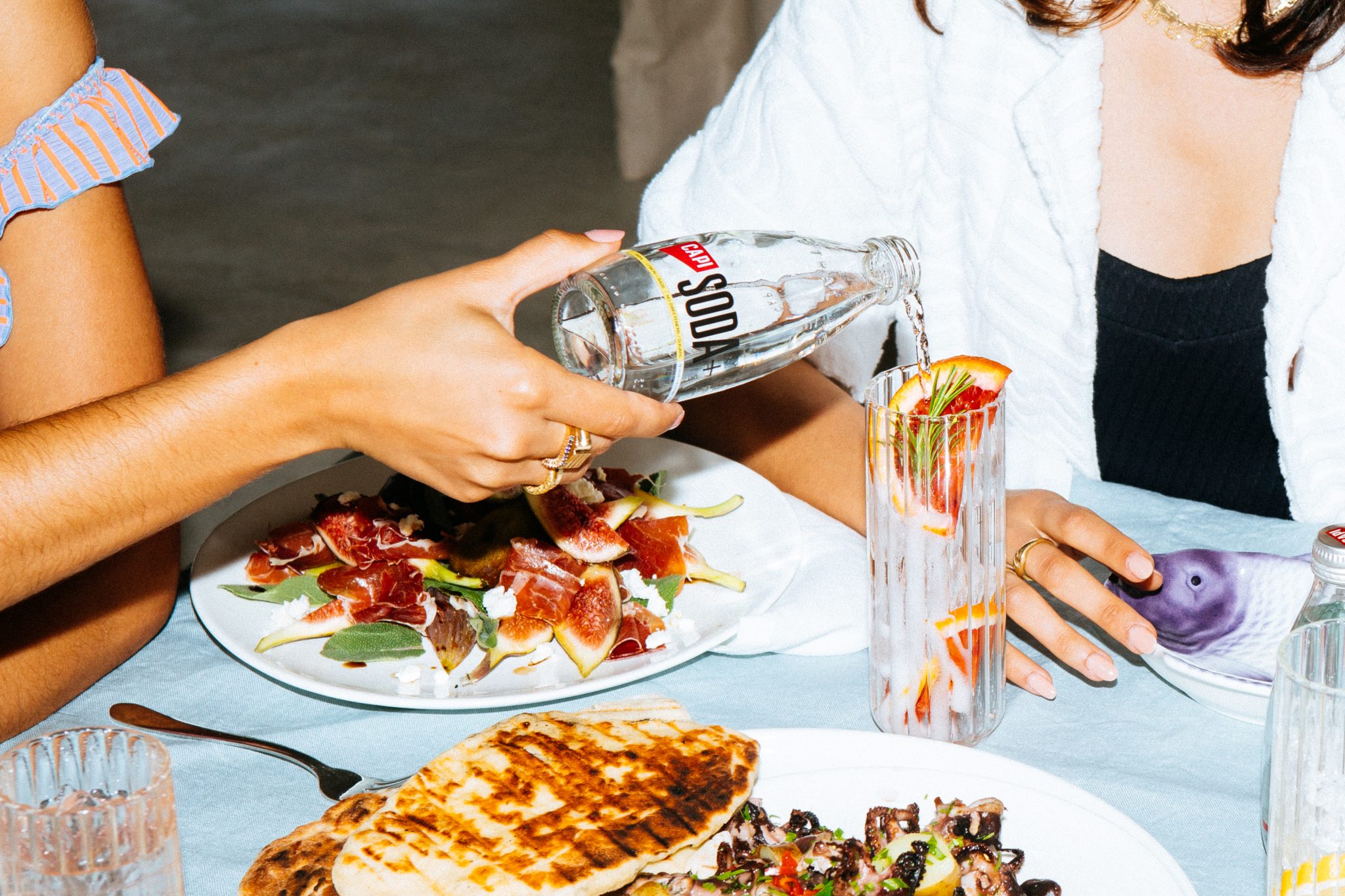 CAPI
Although it can be a scary and stressful time for many, a wave of good news stories have been circulating the internet how people around the world are dealing with more time at home; whether it be yoga, baking, dancing, or simply finally getting around to that book you never finished reading. CAPI is delivering as usual and has a strong supply of all its products. They are offering free shipping on all orders through their online store and can assure safety through the production and delivery process.

CAPI will also soon introduce CAPI Hour. Daily at 5 pm, users can enjoy a tipple with people from across the country without leaving the comfort of their own home.

To lighten the mood, CAPI's head of innovation, Thurman Wise, has also created four fun and easy cocktail recipes that will serve as a nice break whilst locked in. 'I wanted to create recipes that only require your favourite Aussie gin, CAPI, and a few ingredients that you most likely already have lying around the house. They are totally manageable, and the hope is that they bring a little joy at 5 pm when you clock off from your sofa/desk situation' says Thurman.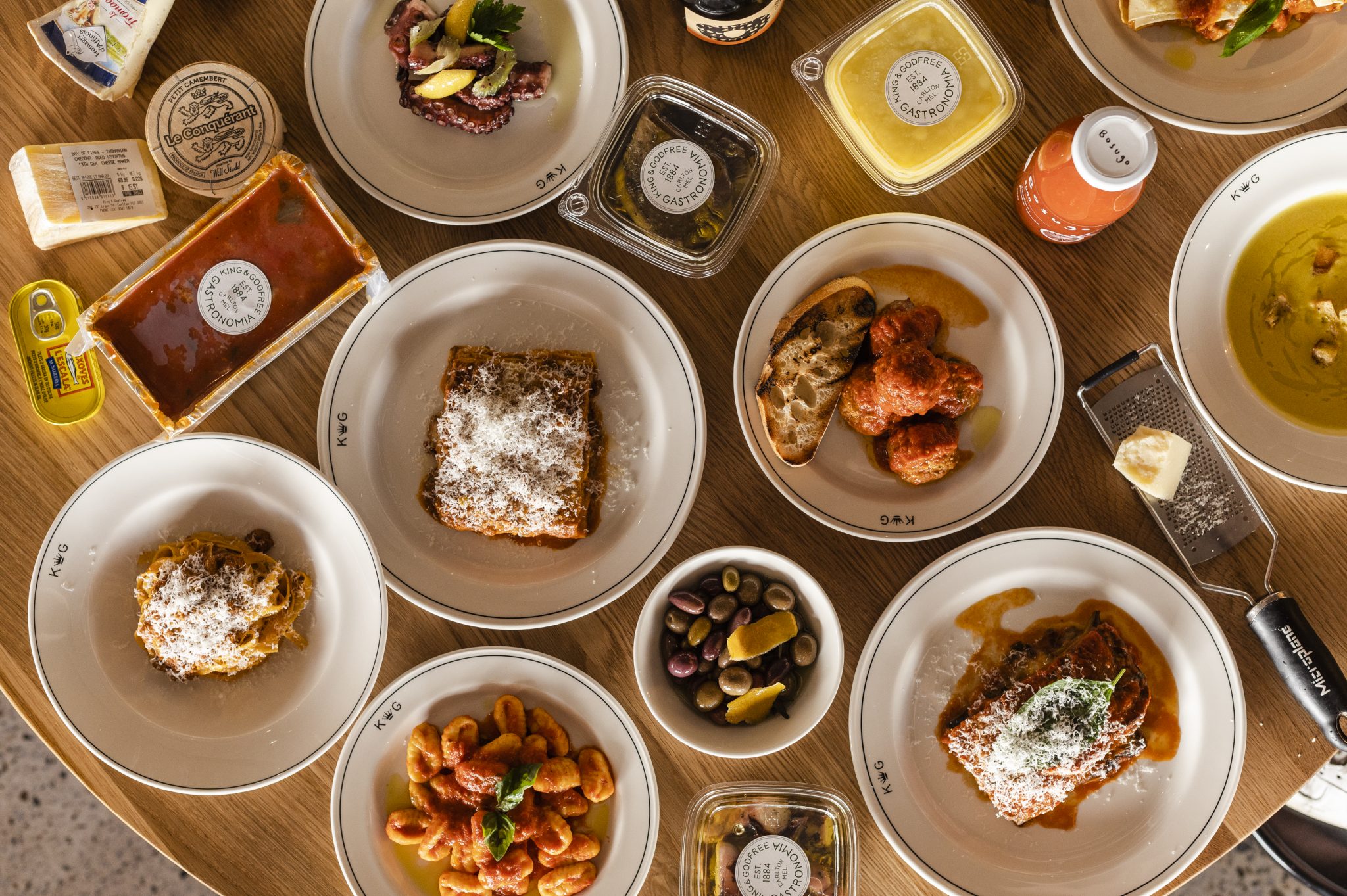 KING AND GODFREE – SERVING THE COMMUNITY SINCE 1884

King and Godfree is doing a delivery service on UberEats and Deliveroo which will include ready-made lasagnas, half-cooked cryovaced pizzas (to then be finished off in the oven at home), and a range of deli and pantry items including dried pasta, sauces, pickles, eggs, milk etc. Additionally, customers can order a wide range of drinks and mixers from the Agostino wine shop including Aquilani Sangiovese (Toscana, Italia) & pinot grigio (Friuli grave) for only $22 each.
King and Godfree will also be stacking the shelves high with Italian essentials and pantry staples at reduced prices.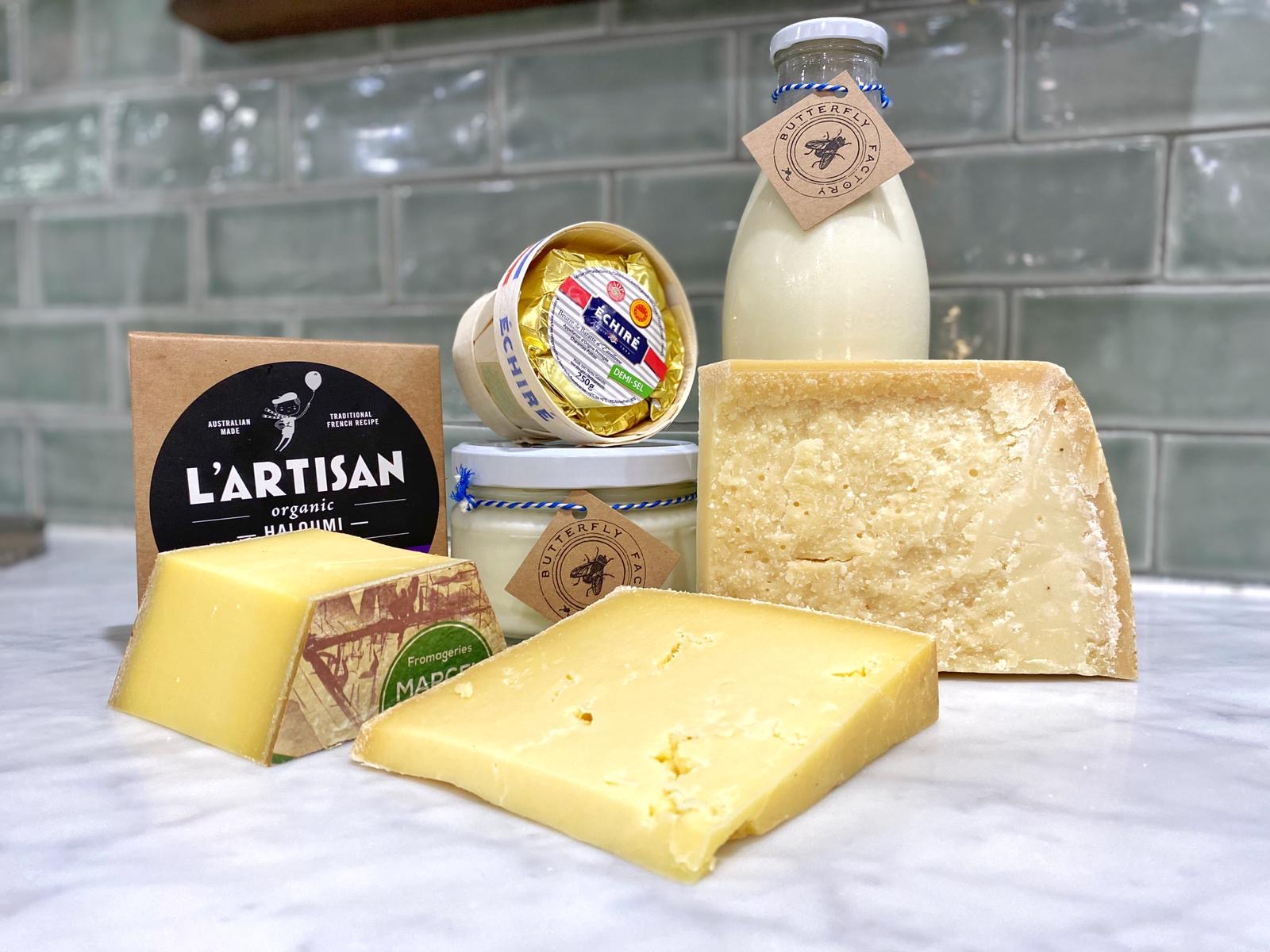 MAKER & MONGER
As deemed by the federal government, market places are considered essential and will stay open if cafes & restaurants are to close. Maker & Monger have put in strict hygiene practices and will only be accepting card payments. Alternatively, Maker & Monger will now deliver their retail product through Sherpa within a 5km radius, with free delivery on orders over $100. Additionally, Maker & Monger will offer an 'essentials' pack which will include over a kilo of premium cheese, haloumi, yoghurt, milk, butter, artisan sourdough and leeks from Damian Pike for $150 including delivery.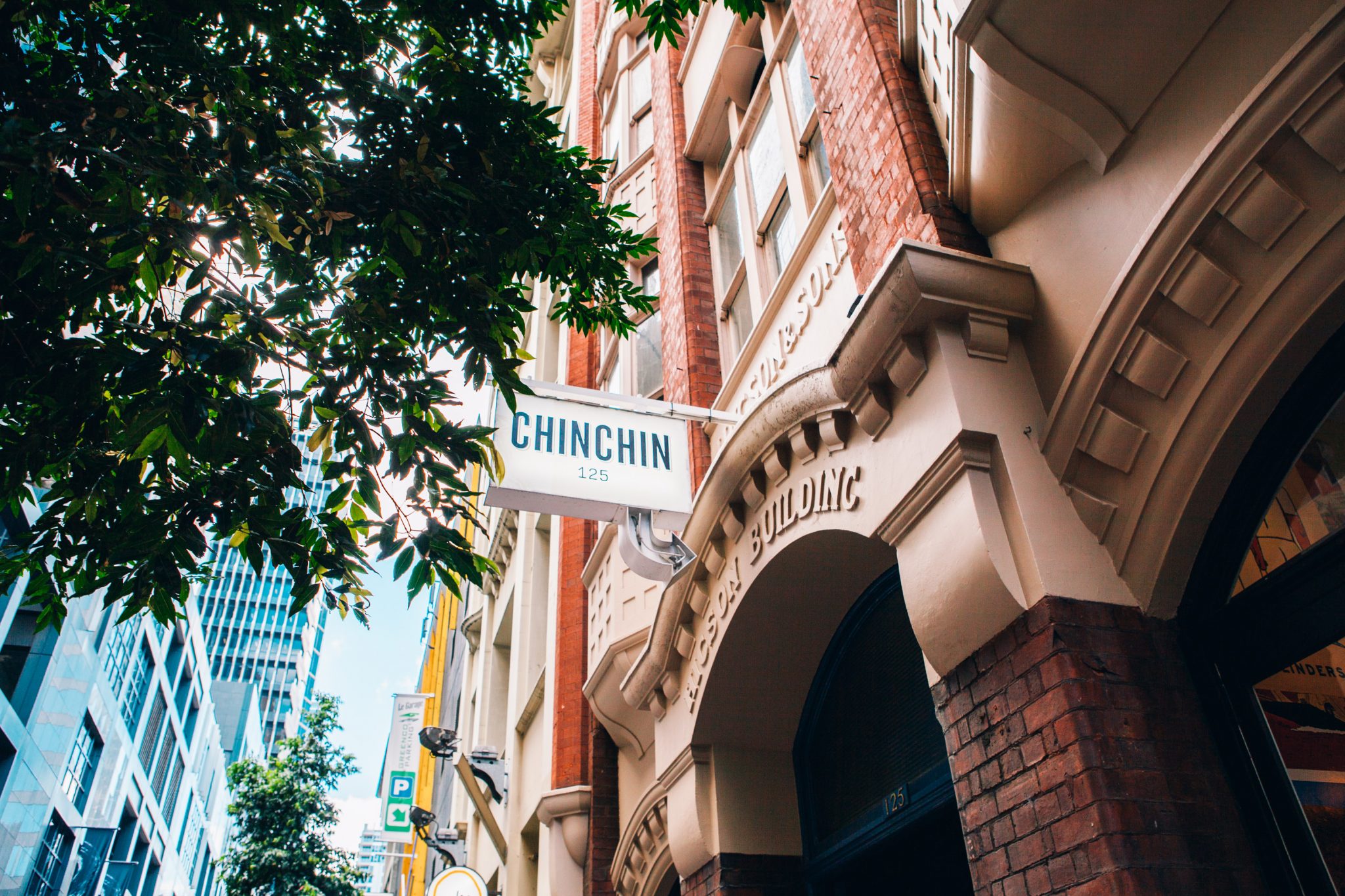 LUCAS Restaurants – CHIN CHIN MELBOURNE AND SYDNEY, GO GO BAR, BABY, HAWKER HALL AND KONG
Chin Chin – for the first time ever – will offer a takeaway menu. Stay tuned for more.
Other initiatives include a free bottle of wine with every takeaway orders placed directly with select venues (Baby, Hawker Hall and Kong) that are over the value of $50.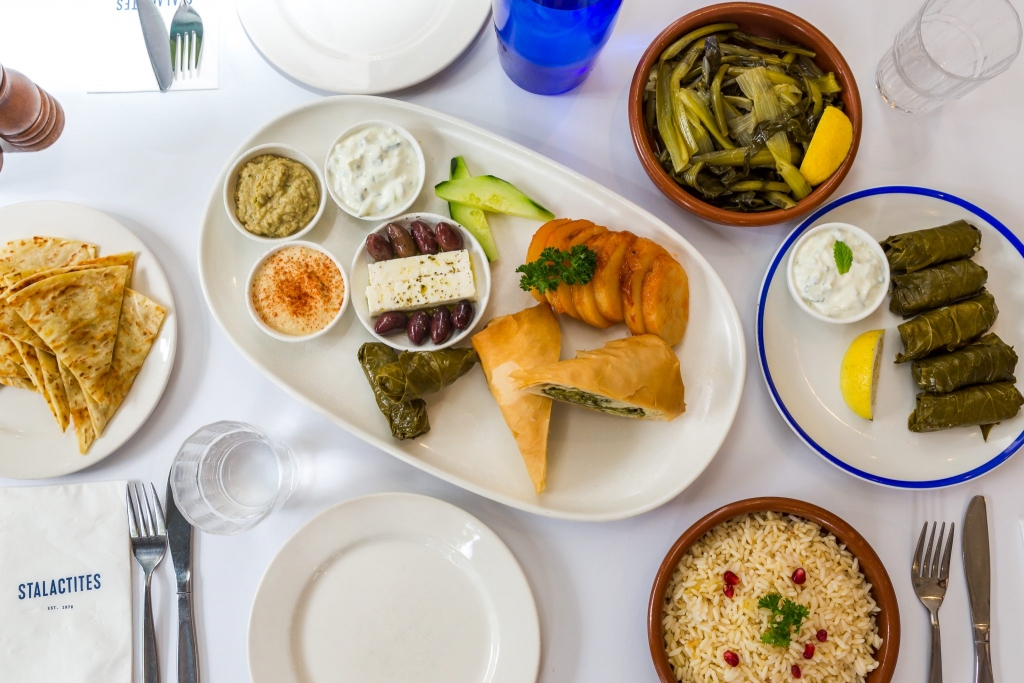 STALACTITES & HELLA GOOD
Melbourne's Greek institution, Stalactites has been open 24 hours a day since 1978, however, they will now change their opening hours to 11am – 12 or 1am. They will be serving their customers takeaway and delivery through Uber Eats, Deliveroo, EASI and Hungry Panda. All of their classic dishes will be on offer, including souvlakis. Greek BBQ, dips, pita etc. They will also continue to offer a certified gluten-free menu, accredited by Coeliac Australia.
Their sister restaurant, Hella Good, will also continue to serve menu on a takeaway and delivery basis also.

YOUNG GUN OF WINE AWARDS 2020
For the first time, Young Gun of Wine will be hosting a series of virtual events in May to showcase the Top 50 winemakers. The interactive video events will feature the Top 50 winemakers and other experts, where participants can ask questions live. Beyond interactive, the event will be experiential, whereby people can (if they wish) purchase the wines to be featured in advance of the tasting. Tickets are free – but bookings are essential, as the events will be a private broadcast. Bookings via the events link at younggunofwine.com/event/2020-top-50-virtual-events