It was born in Sydney in 2013, but the opening of Mejico in Melbourne in December represented a homecoming of sorts. Ian Hicks, the Hicks Hospitality Group Director, is a proud Melburnian, so to bring the hugely popular Mexican restaurant and tequila bar to his hometown was a deservedly proud moment and KDPO was happy to be there to help it happen.
That Mejico occupies an iconic part of Melbourne's CBD makes it all the sweeter. Taking over Collins Quarter's fabulous glasshouse and courtyard (access it via Pink Alley), the two-storey venue is a real stunner. Architect Annie Lai and designer Gabriella Libertini led the project, with artist Ash Keating and art studio Apparition Media adding their own flair with neon and bold murals on the walls and floors. Colourful Mexican iconography, including roses, devil's ivy and skulls, along with hand-painted Mexican mandalas, transport guests across the world.
Mejico's signature dish – the "tableside guac"– has also migrated south. Prepared fresh in front of guests with a mortar and pestle and served with plantain chips, the guacamole is emblematic of the zest and pizzazz showcased across a menu that's bedded in the best Victorian produce. Highlights? Try Daylesford beef brisket empanadas with raisins, olives and chimichurri, fire-glazed salmon tacos, grilled haloumi with burnt honey, sweet corn ribs with chilli and lime miso and queso fresco or pasilla chilli spiced roasted chicken with molé negro and kale slaw.
No Mexican venue would be complete without tequila and mezcal, and Mejico packs Melbourne's biggest selection. More than 260 varieties on offer demand a party vibe – which makes it lucky indeed that the party kicks on until 3am weekends. The Herald Sun, Urban List, 3AW and Concrete Playground all loved it. We'll see you there too, in full fiesta mode.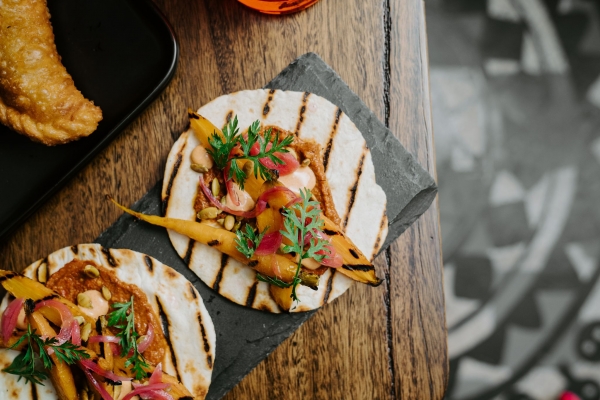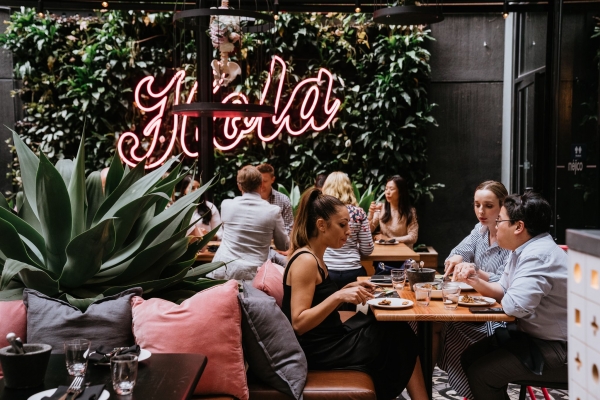 Images by Arianna Leggiero.